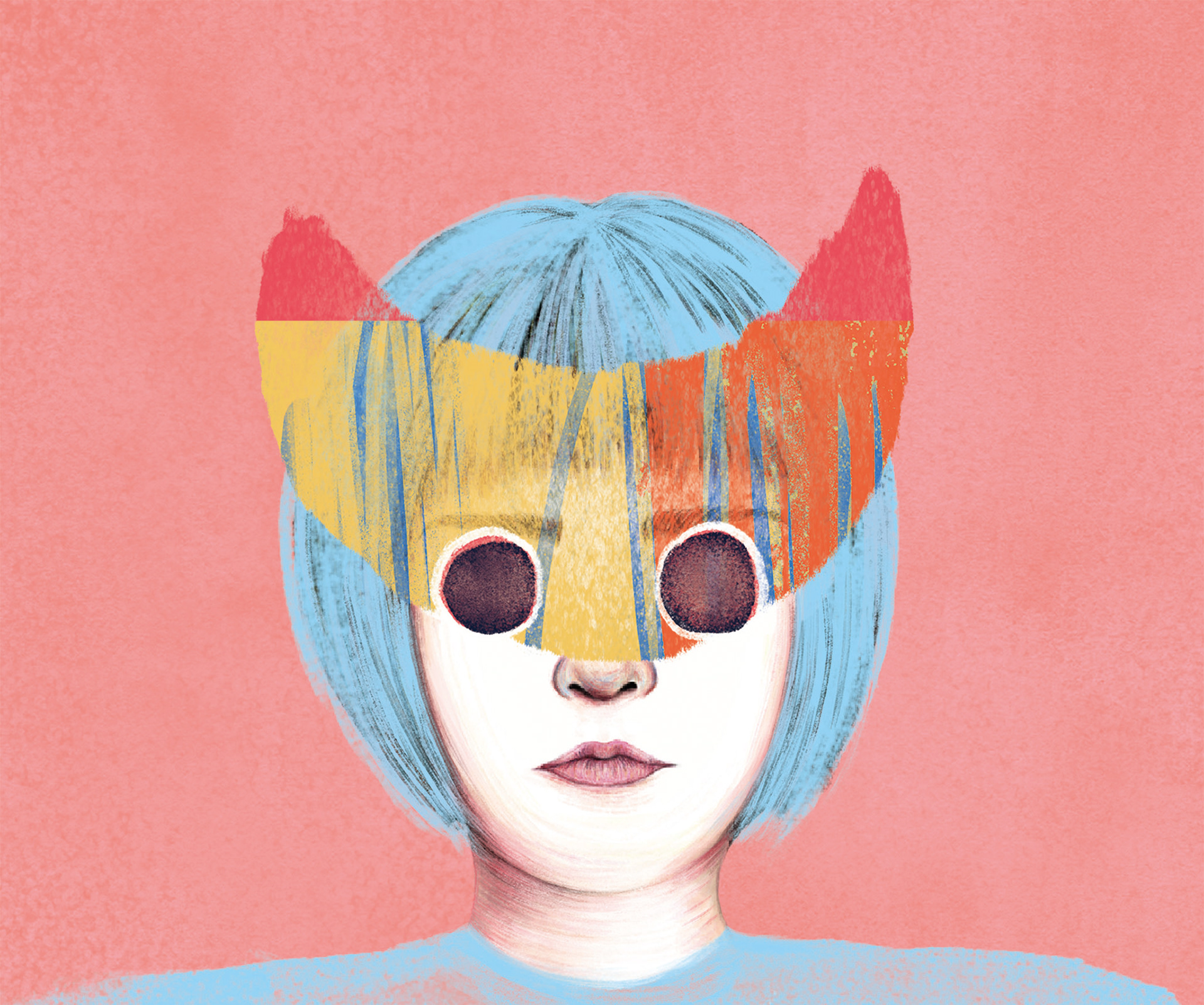 Born and living in Hong Kong, Ho Tsz Wing is an animator and illustrator. She obtained Bachelor of Arts in Creative Media from the School of Creative Media in 2019.
She creates animation and illustration by exploring the possibilities of abstract art. 
Her works of art have been awarded a "Vimeo Staff Pick" in 2020,  the "Junior Jury Award for a Graduation Film" at 2020 Annecy International Animated Film Festival, "2020 Asia Illustrations Collections" and "2019 Adobe Design Achievement Awards - Top Talent". Her animation works have been featured at a number of international film festivals including 2019 Ottawa International Animation Festival, the 65th International Short Film Festival Oberhausen, etc. Currently, she is studying Master of Fine Arts in Creative Media at City University of Hong Kong.
何芷詠是香港土生土長的動畫師及插畫家,擅長於抽象的藝術風格。
2019 年於香港城市大學創意媒體學院取得創意媒體文學士學位。她的作品獲得 Vimeo Staff Pick ,2020 安錫國際動畫影展的「少年評審團最佳畢業作品獎」,「2020 亞洲插畫年度大賞 」及 2019 年「Adobe卓越設計大獎」。她的動畫作品獲邀參與多個國際影展,包括 2019 加拿大渥太華國際動畫影展、第65屆德國奧伯豪森國際短片電影節等。 她目前正於香港城市大學修讀創意媒體藝術碩士學位。
Bachelor of Arts in Creative Media (School of Creative Media, City University of Hong Kong)
Master of Fine Arts in Creative Media (School of Creative Media, City University of Hong Kong)
- 
Best Abstract Animation Award
, 
London International Animation Festival 2021
-

Grand Prize for Student Shorts, 
Supernova Digital Animation Festival 2021
- 

Applied Arts Student Awards 2021
Animation: "Catgot" (2019)
- Special Mention Color Box Award,
Flatpack Festival 2021
-

Junior Jury Award for a Graduation Film (少年評審團最佳畢業作品獎)

, 

Annecy International Animation Festival 2020
- 

Merit

,

 3x3 International Illustration
 Show No.17 Student Show, 2020
-

Illustration Competition Shortlist

, 

Communication Arts 2020
-

Adobe Design Achievement Awards - Top Talent (Adobe卓越設計大獎), 2019
-

Best of The Show - New Vision Award

(2019 School of Creative Media Annual Show)
- 

Applied Arts Student Awards 2019
-

入選 《2020 亞洲插畫年度大賞》(2020 Asia Illustrations Collections) 
-

Runner-up

, 

Creative Quarterly 55, 2019
-

Honorable Mention

, 

3x3 International Illustration
 Show No.16 Student Show, 2019